Courses in Wexford
Welcome to Habla Spanish Institute!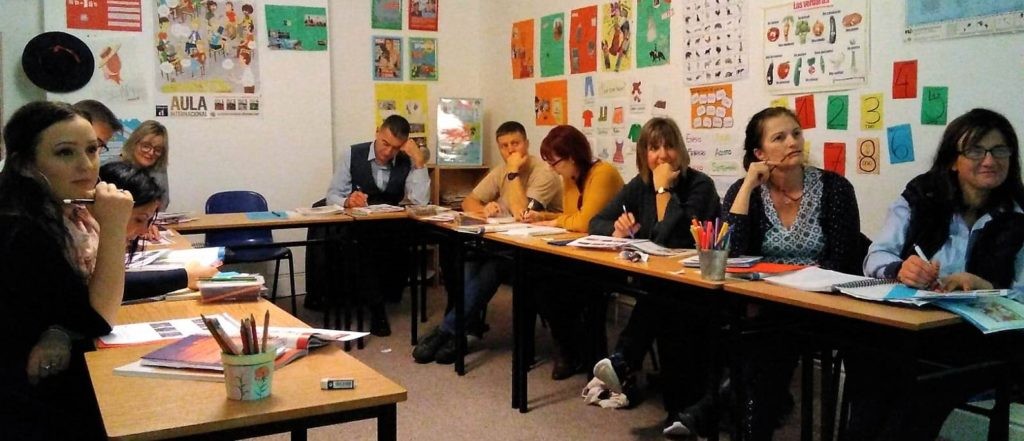 NEXT COURSES: will start week commencing April 15th, 2020.
Year 2019-2020 Schedule
Term 1: 23 Sep-6 Dec 2019 (10 weeks)

Term 2: 13 Jan-23 Mar 2020 (10 weeks)
Term 3: 15 Apr-8 Jun 2020 (8 weeks)
Group Courses
We provide Group Courses for the following levels: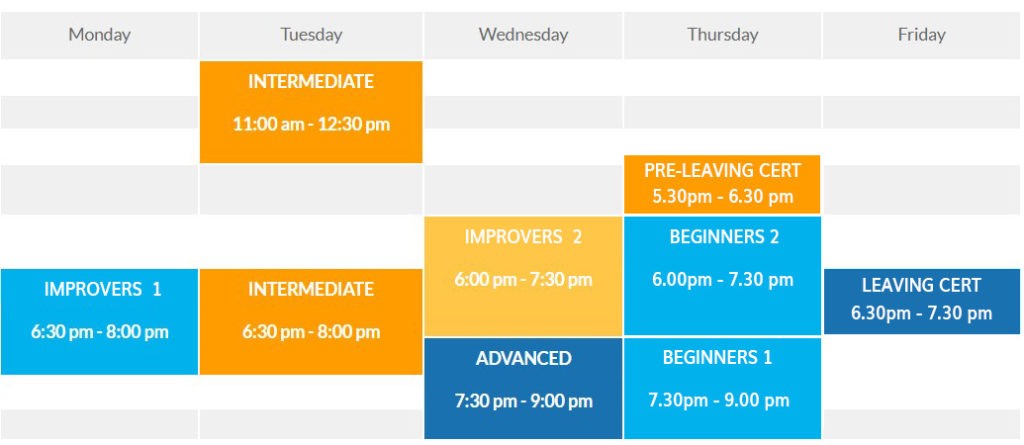 Please note that classes will proceed subject to sufficient student numbers.
Adult Courses
For more information about each level group, please click on the class.
Next term starting in April 15th, 2020 will run for 8 weeks, with a total of 12 hours of lessons (8 classes x 1.5 hours)

Please check our Level Guide for an explanation of the different language levels and to access an online level test.
Children Classes
Pre-Leaving Certificate (level 1) – Thursday at 5.30pm (ages from 12 up)
Leaving Certificate (level 2) – Friday at 6.30pm (ages from 15 up) – exam preparation lessons for the oral and written Leaving Cert exam
One-to-One Lessons
They can be arranged for morning or evening time to suit each student. We offer a 5 lesson package for €200 and a 10 lesson package for €375. These lessons must be paid in advanced. Duration of each individual class is 1 hour. Click here for more info
How to Book & Cost
To book a course you just need to pay €50 deposit. The remainder can be paid at the beginning of course.
Cost for the upcoming 8 week course is €160.
You can pay directly with your credit/debit card, or using PayPal. Cash payment at our school is also available prior appointment.
When booking, please note the day and level of your classes in the 'Order notes (optional)' field when checking out.
If have already paid your Booking Deposit for any course in Wexford and wish to pay the balance of €110, please click on button below
Thank you for visiting our website! 🙂