Language Holiday in Málaga
We're delighted to announce the dates for this year's Spanish Language Holiday in Málaga (Spain). This is a one-week immersion course in the heart of sunny vibrant Málaga city.
You will practice your Spanish language skills, experience the culture and live like a local. This course has been designed for adults and all levels are welcome.
Courses will proceed subject to sufficient student numbers.
---
Courses Dates 2020
Málaga City:  Sunday 17 May – 24 May 2020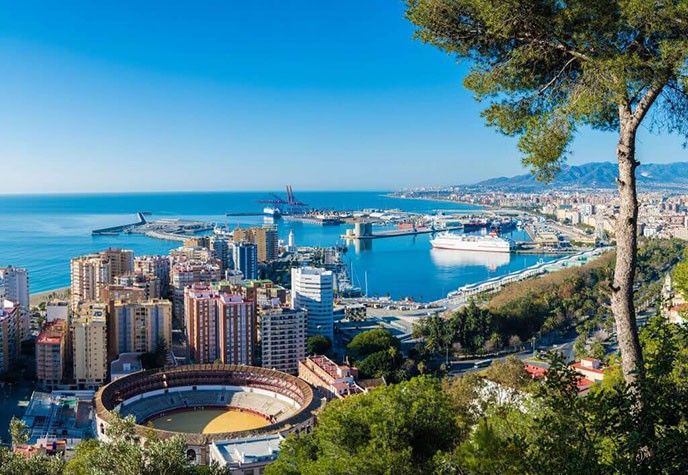 Why Málaga
Málaga is one of friendliest cities in the world, ranking as the #1 city in the world where people smiled most. Is it because it enjoys 300 days of sunshine a year ? Want to know what you can enjoy in Málaga?
Easy to get to, with loads of direct affordable flights from all over Europe
So much to see and do! – there is a rich and vibrant cultural life (museums, music festivals, local festivities, beautiful architecture) – each corner can surprise you!
Food and wine – from nibbling tapas at a beach bar to an elegant Michelin star restaurants, your choice.
Healthy and easy lifestyle – spend your free time walking or cycling around along the beach – or go shopping the Spanish way: stop for a little drink and tapa between shops!Calle Larios – Malaga's High Street – shops and bars galore!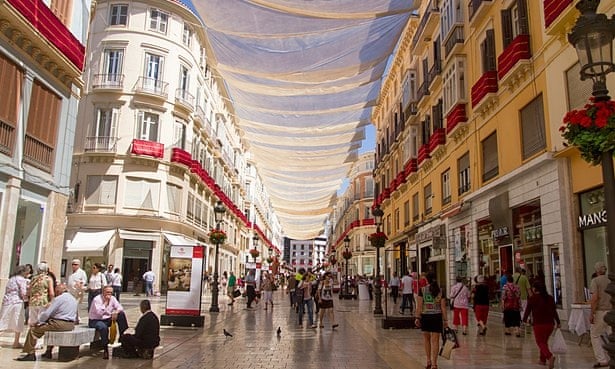 Who Are We
The Spanish Centre is a Spanish language school established in 2010. Our team of teachers (Inma, Marta, Maria and Lolo) provide Spanish language classes for adults and children in Wexford (Ireland) and Cáceres & Málaga (Spain). We are passionate about Spanish language and culture and focus our classes on developing conversational skills in a relaxed, fun atmosphere.
We aren't just your Spanish teachers. We will be there to help you in different situations outside the classroom: when we eat together, while you take part in the cultural activities, when we take a stroll or having a chat about anything:
Encourage you to speak Spanish
Help you understand the language and Spanish way of living
Translate and assist you when you need it
Always trying to make you feel comfortable and have fun
What's Included in the Package
Monday to Friday lessons (15 hours – 3 hours a day)
Accommodation in the gorgeous 3-star Hotel Castilla Guerrero on bed & breakfast basis in a double room (single occupancy). The hotel is very close to the sea in a quiet area, just 5 min walk from the classes and local amenities
All course materials
Cultural activities, workshops and trips
Administration fees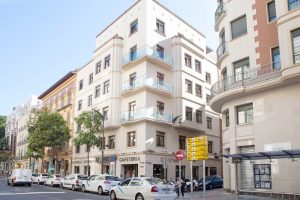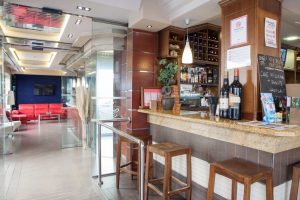 Please contact us if you wish to book the package without the accommodation.
What's not Included
You will need to:
Book your own return flights to Málaga city.
Arrange your transfer from Málaga airport to the city centre. City buses and trains run constantly to bring you downtown in about 15 minutes.
Arrange your own health and travel insurance
Course Outline
The lessons will take place in Malaga city centre just beside the cathedral, about 7 mins walk from your hotel. We will be sharing the premises with the lovely people in Academia CILE.
The School
You'll have classes from 10.00h to 13.30h Monday to Friday with a mid-morning break. You'll love having your 'café con leche' with the locals! During the classes you'll be able to learn a variety of topics, practice conversation and play games. This will help you improve your speaking skills.
Practical Learning Activities
Some activities will happen outside the classroom, where you can practice real life situations such as asking the locals for information, going to the local market or finding interesting places to visit. Malaga people are very welcoming and will be willing to speak with you in Spanish and help you out.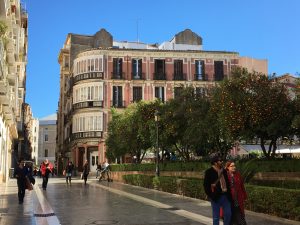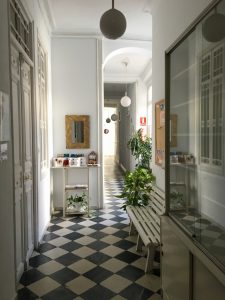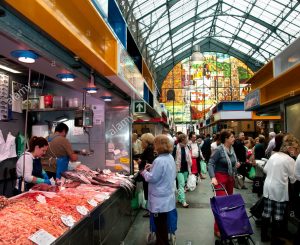 Evening Cultural Activities
You'll get the opportunity to experience Spanish culture and lifestyle as if you were a local. In the evenings you can take part in cultural activities such as cooking classes, visit to a vineyard, open air theatre, excursions to a beautiful villages, guided tours of the city and so on. All activities are included in the course fee.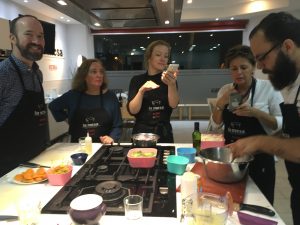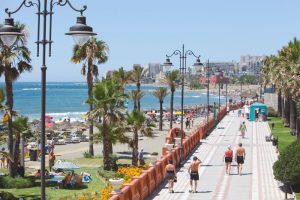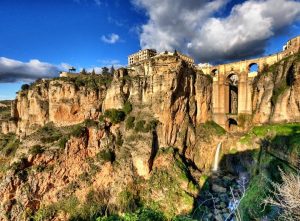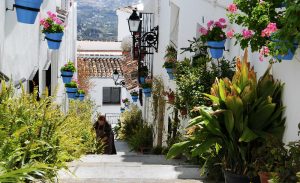 If you'd like to see the calendar of activities for the week, please download Calendar Activities Malaga 2019
Cost & How to Book
Promotional Offer * : €1,145 / Regular Cost: €1,295
To secure a place you will need to pay €150 deposit by following the link below. You can also pay by bank transfer (contact us for details) or pop into our school in Wexford by appointment.
* Promotional Offer available if you pay your deposit before February 28th, 2019.