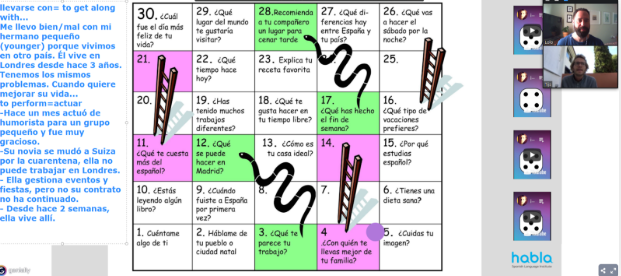 If you'd like to learn or improve your Spanish and our group courses don't suit your needs, we would be delighted to offer you one-to-one lessons. This type of personally tailored classes may be a better option if you:
Are not free at the times of our group lessons(morning or evening)
Would like to prepare for an exam: college, Spanish Official Diploma (DELE) or other
Need intensive lessons before an exam, moving or travelling to a Spanish speaking country
Have specific learning needs such as Spanish for Professionals
Feel more comfortable learning on your own.
We highly recommend Group Classes over Individual Lessons. These are some of the advantages:
They are more fun and engaging
A relaxed communicating environment
Lower cost
Great opportunity to socialize with fellow students with same interests
Individual lessons can be arranged to suit each student's lifestyle. In these lessons you have the control of what / when / how you would like to learn. Our teachers will meet you first to test your current level in Spanish language and plan what you'd like to learn and how.
A typical one-to-one class is 1 hour long. We ask students to book it for the same day and time every week to help us organize our agenda.
Cost
We offer a 5 lesson package for €200 and a 10 lesson package for €385. Choose your option from menu below if you'd like to book some private lessons or Contact Us  for more info.