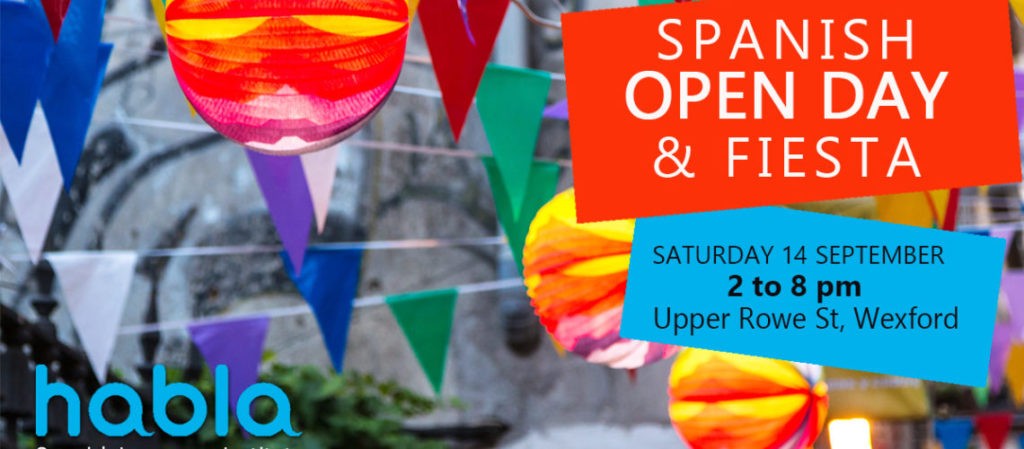 Hola amigos!
We'd love to see you you at our Spanish Open Day & Fiesta. There will be wine, tapas, music & chats to celebrate the start of the classes. Students & friends, old & new all welcome. Call in and say hi!
Classes will start week commencing 23 Sept.
For more info on the event, you can contact us here or via our Facebook page.
Please like and share to spread the word
Looking forward to seeing you.
Details
Date: September 14
Time: 2:00 pm – 8:00 pm
Organiser: Lolo Lázaro
Venue: Habla Spanish Institute
Channing House, Upper Rowe Street 
Wexford, Wexford Y35 TH2A Ireland
Phone: +353879803616